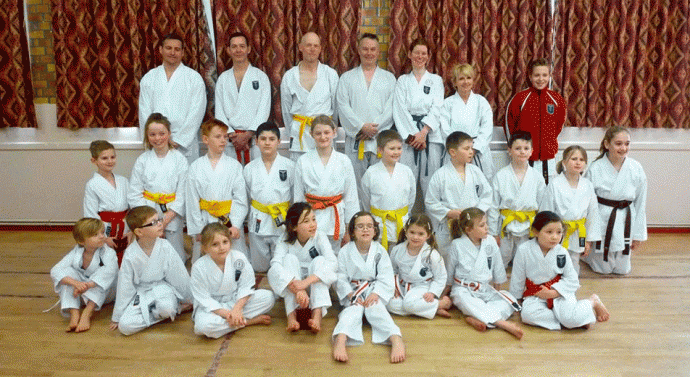 A busy weekend for everyone at Clevedon and Virgin Active clubs, lots of very nervous faces, some near to tears.
Come the end it was all worth the stress and hard work that both of the clubs put into their gradings.
Between the clubs there were a total of forty four students who moved forward and deserved to be awarded their next belts.
Many thanks for the help of all of the instructors in our clubs for putting so much time and effort into helping our students along the way.
Kevin Barrett 5th Dan – Clevedon Karate Club