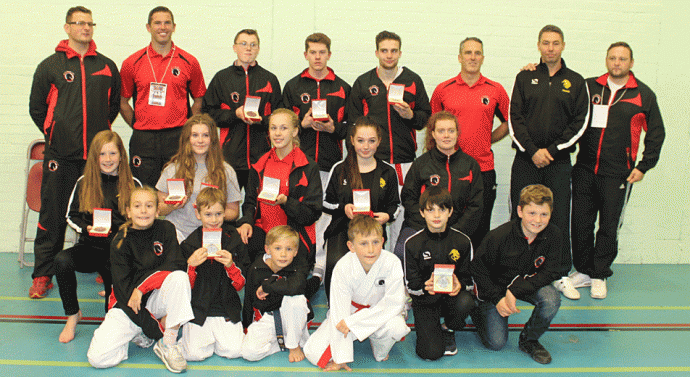 On Sunday 23rd October 2016the WKU Squad travelled to the Bridgend Recreational Centre, for 2016 Welsh Karate League Competition. The arena was small and compact and the sports hall was full of competitors and their supporters which gave a great atmosphere for the day ahead.
Everyone who fought did so with great spirit attitude and  etiquette  you really did The WKU proud.
Well done to all.
Also thanks to our team of supporters who not only came to support us at this event but all events that we attend.
WKU Squad Coaches in attendance: Mark Haynes, Darren Haynes and Rory Daniels 
The day's results are:
GOLD
Eve Smith
Ben Welch
SILVER
Calum Mounce
Dexter Freyer
Sasha Wyatt-Sugg
Sophie Ward
Charlie Smith
BRONZE
Sophie Ward
Charlotte Harmer
Eve Smith
Will Collins