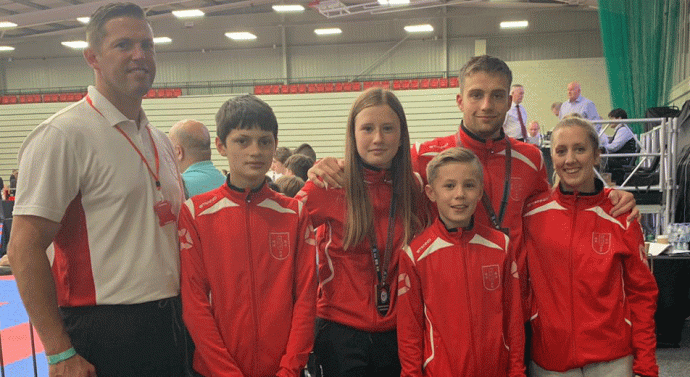 Report from 4 Nations Championships, Leicester Arena, Leicester, May 2019. Rory Daniels WKU Squad Coach.
This is the first time in five years the WKU Kumite Squad has attended the 4 Nations Championships, simply because we have been developing the fighters and preparing the squad for events of this very high standard.
It was a small squad of five but that didn't stop us from performing to our best.
Aston Prideaux was first up in the 12-13yrs -45kg. He fought excellently but unfortunately got beaten in the 3rd round.
Next up was Calum Mounce in the 14-15 yrs -52kg. Although he fought well he went on to lose in the 1st round.
Then came Charlotte Harmer in the 14-15yrs -54kg(female. In her first fight she had a current England fighter and although the fight ended 2-2 she lost on senchu. However, because the England fighter went into the final and won, Charlotte got to fight for the bronze medal which she did brilliantly and completely dominated her opponent to a 5-0 victory. So a bronze medal it was for Charlotte 👏🏼.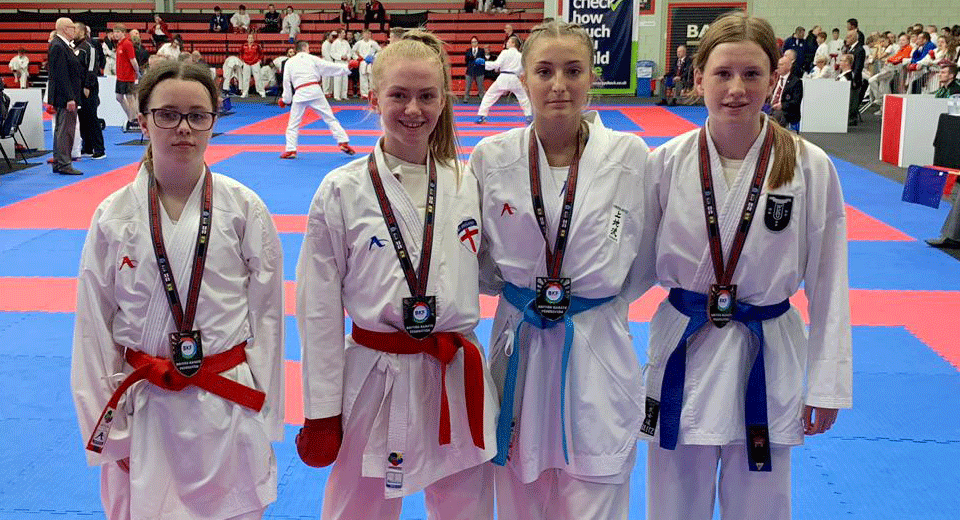 Next up was the seniors, Sarah Abdugani was up first in the senior female under 61kg category but unfortunately lost in the 2nd round in a very close fight…next time Sarah 💪🏼.
Last, but not least, was Ben Welch who came into this event in fine form and did not disappoint. Ben had a bye first round then fought a Welsh international in the next round. It was a cagey fight but Ben was victorious and progressed into the semi final where he fought another international fighter from Veras Karate. Ben was on point in this fight and was way too clever for his opponent in the end the score was 2-0 and Ben moved into the final.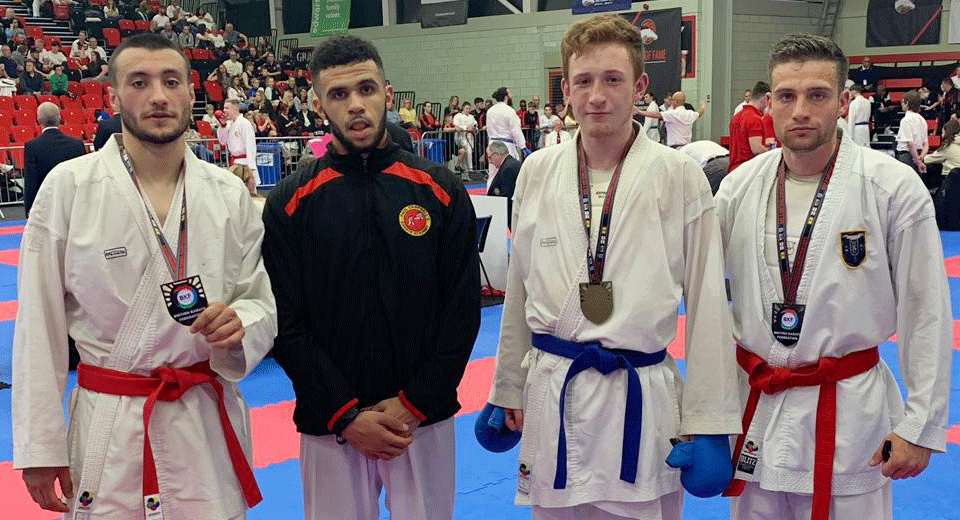 The final started off cagey but Ben then started getting the better of his opponent –throwing technique after technique – but unfortunately the refs just didn't seem to want to score anything. Then, in the dying seconds, Ben scored a fantastic head shot receiving four flags. Unfortunately the fighter needed medical attention and Ben lost the fight on a technicality. Ben Welch won a silver medal 👏🏼.
Overall the WKU won two medals from five competitors – what a fantastic result!