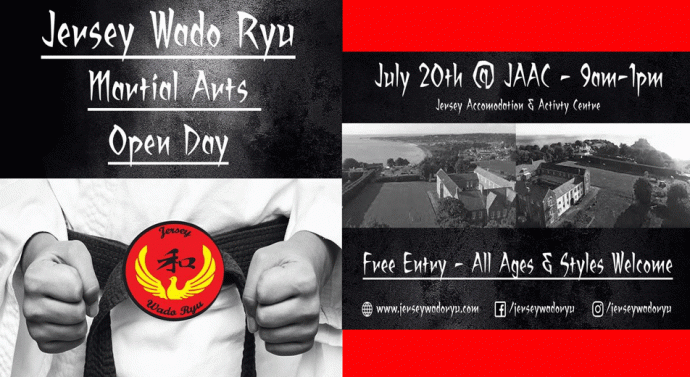 Jersey Wado Ryu Summer Course 2019 is a martial arts open day and will be held on July 20th at JAAC (Jersey Accommodation & Activity Centre, La Rue de la Pouclee et des Quatre Chemins Faldouet, JE3 6DU).
The day starts at 9.00am and ends at 1.00pm.
Entry is free and all ages and and styles are welcome.
Already we have had a great response from the local clubs and will have a number of Karate clubs there and also Aikido, Judo, Jujitsu, and Thai boxing…
For more visit:
http://jerseywadoryu.com/
or find us on
Facebook: /jerseywadoryu