Thank you to everyone who participated in this year's great WKU Bristol Summer Course on Saturday 01 July.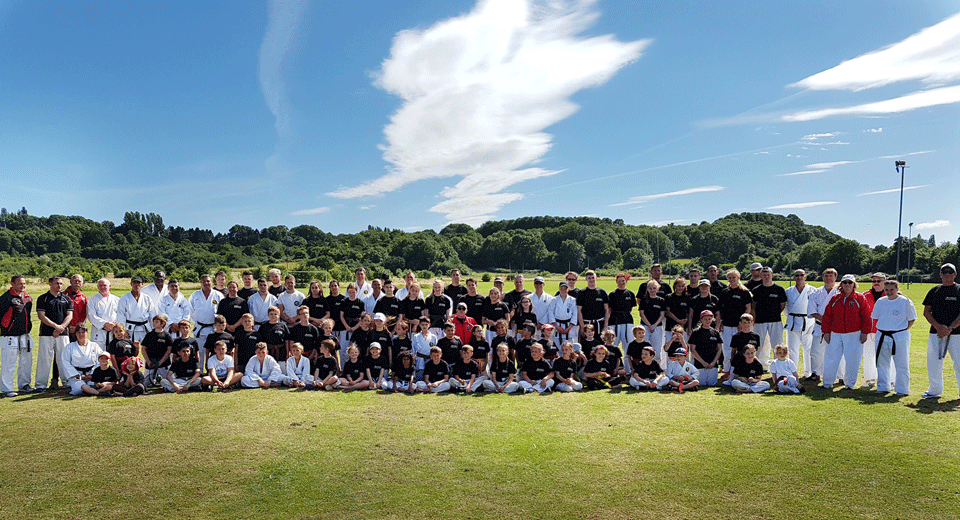 A wide range of WKU clubs were represented at the event at the Old Redcliffians RFC, in Bristol.
Click here to see WKU Bristol Summer Course 2017 more images in the gallery.
There was a packed agenda with instructors from across the region (and even from the other side of the country!) teaching many technical aspects of Karate as well as fitness, agility and strength and related skills.
The weather was kind ..with a cool morning evolved into a bright sunny afternoon. Many sported their free Summer Course tshirts!
This year's summer course was a massive success with over 110 people attending. A massive thank you to all who attended and equally to the instructors and organisers for all their hard work. 
Thanks to all the Instructors, students who attended, parents and supporters, the organisers, and to Paul Green who captured it on camera.
IMPORTANT date for your 2018 diary…

Don't forget to add next year's WKU Bristol Summer Course and Dan Grading to your calendar for 2108: 
WKU Bristol Summer Course 2018:  Saturday 30 June 2108
Dan Grading at Bristol Dojo, 10.00am Sunday 01 July 2108
In 2018 we celebrate 50 years of Bristol Karate Club – so be ready for a really special event! 
WKU Summer Course: bring packed lunch/drink/snacks for the day.
Clothing: train in an old gi or tshirt and gi bottoms.
The course will run in all weather conditions, so be prepared! Sunny? Bring plenty of water and sunscreen. Rain? bring wet weather gear – macs and waterproofs.