WKU's Chris Summers reports great results form the six members of Yokai who competed at the Elkai Karate Championships in London 23 March 2013.
Nicole Summers –gold kumite
Aiden Summers –gold kumite
Sophie Ward –silver kumite
Brad Summers –silver kumite
Chloe Summers –bronze kumite
Lewis Ward –silver kata
Team kata – silver – Sophie Ward, Chloe Summers, Nicole Summers.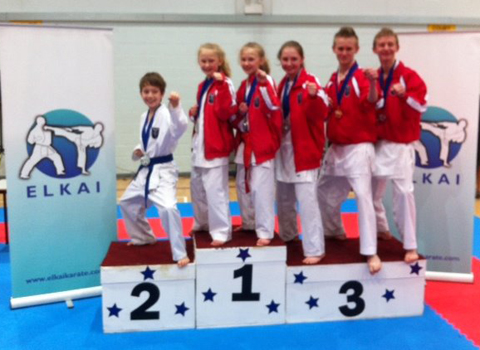 Sophie Ward narrowly missing out on gold in kumite due to her opponent being unable to continue after taking her down with 12 seconds to go.
Brad Summers again just missing gold in kumite by three seconds due to his opponent's score!
Fantastic effort from everyone each gaining a medal position!