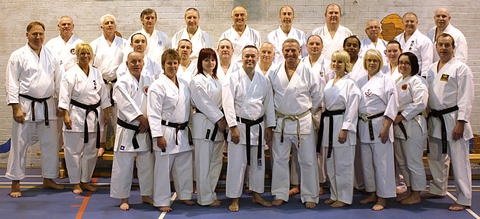 Here is a short report from Ivor Thomas (pictured back row left) who attended an EKF Referees Course in Nottingham on the 24th March 2012.
The course focused on theory for the new Kumite rules and Kata. DVDs were shown to cover training on the Shitei Katas.
After a short break there was a Kumite practical training session with use of fighters. Later, all Officials changed into their Gis to go through Shitei Katas.