The Bristol Summer Course has become a WKU institution and the 2018 course was no exception. In fact, the event on Saturday 30 June was the 50th Bristol Summer Course and WKU President, Dave Wheatley, 8th Dan, who set up the course in 1968, was given a commemorative award to mark this special occasion. WKU and Bristol Karate Club Chief instructor, Alan Flook, 8th Dan, was also given an award to mark his involvement from the earliest years.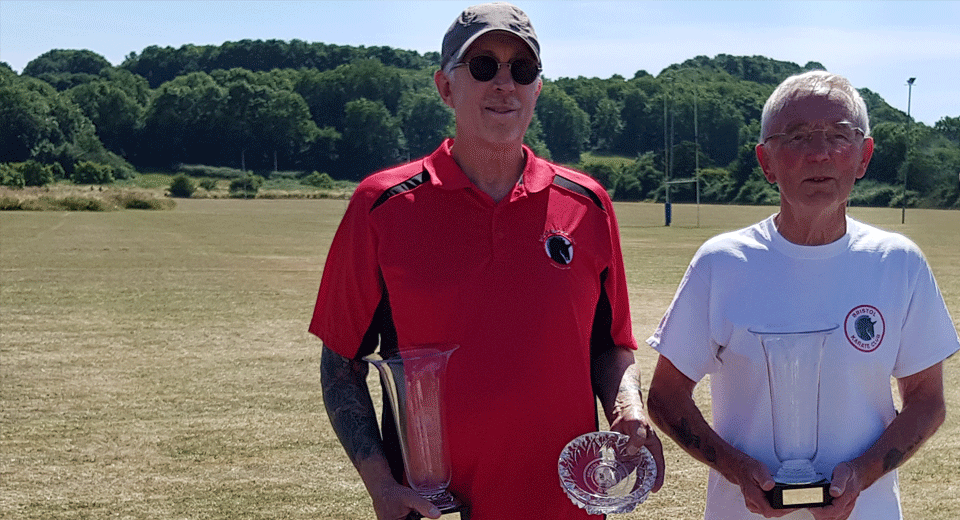 It was an exceptionally hot day and, with important sun safety procedures in place, the day began with warm ups and broke into respective groups for training. Everyone worked hard and had great fun. Les Birkin, 8th Dan, took his black belt group on his inspiring and unique training circuit which included an imaginative range of exercises designed for fun and pushing to the limit.
Click here to view images across 50 years of Bristol Karate Club. 
We were very fortunate to have so many WKU clubs represented and would like to thank everyone – instructors, students, friends and families – who attended and whose hard work made the day such a great success. Yeovil Karate Club pictured below…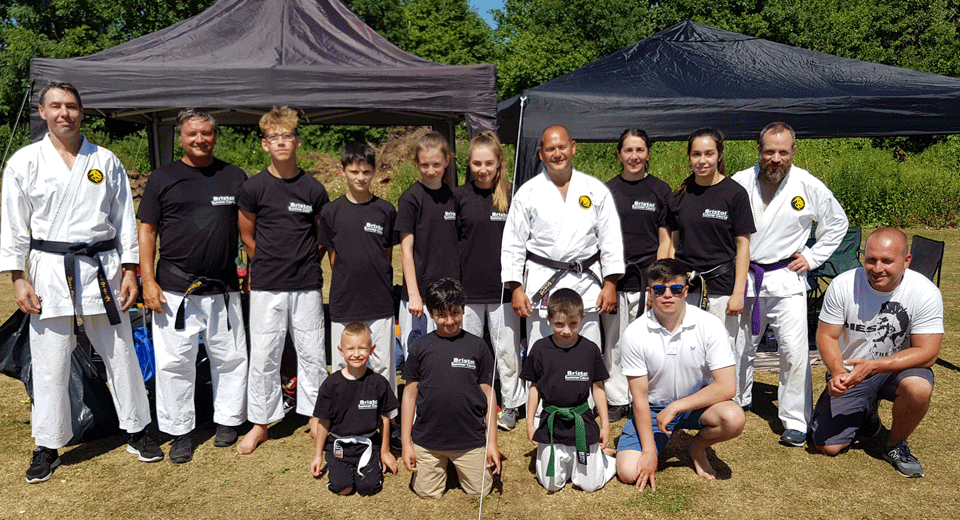 In particular, appreciation for great distances travelled by WKU clubs from Colchester and East of England, and our WKU friends from Jersey, all of whom contribute so much. Jersey Wado Ryu pictured below…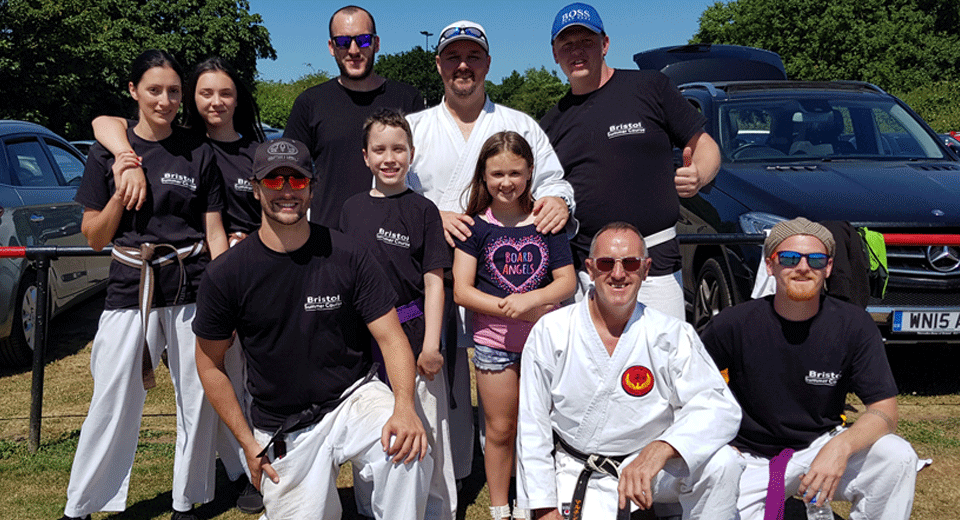 The 2018 Summer Course preceded the Dan Grading held at the Bristol Dojo on Sunday 1st July.
More photos to come…